Virtual and In-Person Tours Available By Appointment!
Who We Are
Here at The Aster, we uphold a number of values that shape and represent our community. We are confident, bold, and defining. We have no uncertainty about one's own abilities, community, and successfulness. We are authentic and aim to be as approachable, candid, and straightforward as possible. Transparency is a core value, and that's why people trust us. Our openness is our greatest strength. It keeps us honest and makes us unique.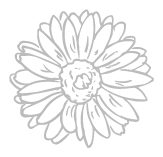 The Aster
The Aster is a native wildflower in North Carolina. We believe that your home should be a place where you can freely grow and thrive in your own space, in your own style.
As a big proponent of trustworthiness, we will always be ethical, honorable, and principled. You can always rely on us; as a dependable and stable community, we won't disappear on you when a problem arises. You can count on us to be with you every step of the way. We are accessible, convenient, and cooperative. We're here to help you with any issue, big or small.
CONVENIENTLY OUT OF THE ORDINARY